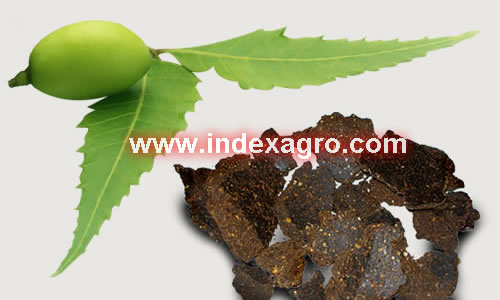 ineem cake is the de-oiled residue that can be used after Neem kernels are crushed for their oil. In this seed kernel are nutrients like NPK ((nitrogen-phosphorus-potassium) as well as nortriterpenoids and isoprenoids. These nutrients are nematicidal in nature so the seed cake ends up with these properties. ineem cake is used in agriculture, horticulture, floriculture and the turf industry as an organic fertilizer as well as a natural nematicide.
ineem cake is used as an organic fertilizer because of the various micro and macro nutrients which it is composed of. It will control, at the same time, soil based pathogens as well as nematodes. It will also inhibit nitrification of the soil plus enhance the efficiency of nitrogen providing fertilizer.
Why use ineem cake as a Fertilizer?
Very Cost Effective.
Better yield than conventional Urea and Fertilizers.
Rich source of NPK and other Micro Nutrients
In comparison to urea which is a nutrients collector neem cake itself contains nutrients for the plants and maintain power of soil.
Control Nematodes and other soil pests.
Improve soil organic content.
Can be used with other fertilizers/Urea simultaneously.
Safe for earthworms.
Processing
We are manufacturing from cold pressed method (100% chemical free ) through this process incorporating temperature controls 40 to 50 °C. Neem cake is a by-product obtained in the extraction process for ineem oil.
Technical Specifications
Typical Analytical results may slightly vary depending upon the batches or production
| | |
| --- | --- |
| Azadirachtin | min 1000ppm (0.1%) |
| Nimbin | min 850 ppm (0.085%) |
| Salanin | min 1500 ppm (0.15%) |
| Moisture content | NMT 10 % |
| Nitrogen | 3.0 to 5.0 % |
| Phosphorus | 0.5 to 1.0% |
| Potassium | 1.0 to 2.0% |
| | |
| --- | --- |
| Carbon | 1.2% |
| Sulphur | 1.2% |
| Calcium | 0.5 to 3% |
| Magnesium | 0.3 to 1.0% |
| Zinc | 15 ppm to 60 ppm |
| Copper | 4ppm to 20 ppm |
| Iron | 500 ppm to 1200 ppm |
Available Format
ineem cake is available in two option cake and pellet form.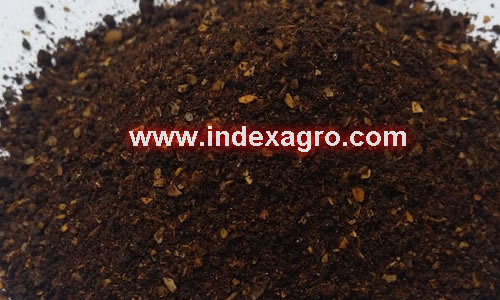 Index International one of the leading names involved in manufacturing, export and supply of a variety of Neem Products and other natural products to be used various industries. Team plays an important role in promotion of an organization as well as products it manufactures. We are blessed by a team of experts whose enriched knowledge and professional skills assist us in coming up with a highly successful range of products. We provide original quality Neem Cake Powder, which is generally known as Neem Khali.
Neem Cake Powder is organic manure that protects the roots of plant from nematodes, soil grubs, white ants and many more plant diseases arising due to substance of remaining limonids. Usage of Neem Cake Powder helps in enhancing dry matter in Tectona Grandis (Teak), Acacia nilotica (Gun Arabic) and other forest trees. Neem Cake Powder makes the soil more fertile due to an ingredient that blocks soil bacteria from converting nitrogenous compounds into nitrogen gas. Neem Cake Powder is a nitrification inhibitor and prolongs the availability of nitrogen to both short duration and long duration crops.
Neem Cake powder is rich in nitrogen, phosphorus, sulphur and calcium. It's a natural product and is used for growth and a high yield of crops. The nutrient content and fertility of the soil increase when Neem powder is mixed with it. Neem Cake fertilizer is the most favored product used for plant fertilization by farmers and gardeners. It also acts as a bio fertilizer by providing the required nutrients, nitrogen and phosphorus necessary for growing crops and plants. Its use basically ensures a high yield of crop. Neem is used for both cash and food crops, such as sugarcane and vegetables.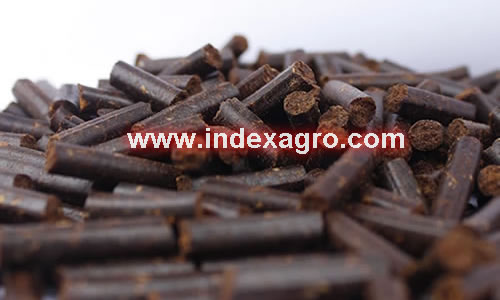 Index International is one of the dynamic companies, working in rural areas, creating a bridge between rural and corporate world. The company is fulfilling the requirements of its consumers by offering the best-quality Organic Products and Services. As a premium Manufacturer of Neem Cake Powder, Neem Cake Pellet the company is actively working to improve the agricultural practices in rural areas. We hold expertise in manufacturing Neem based products as per the industrial standards.
Neem cake, Neem cake powder, Neem cake pellet, Neem based fertilizer. Neem protect all plants from the multitude of pests with a multitude of pesticidal ingredients. Ineem cake powder is converted in to pellet form with the help of our pellet making machine that is available in different size like 4mm and 6mm. Neem cake pellets are used as a fertilizer and manure in farming and in agriculture. It helps in producing a greater crop harvest than synthetic manures. It not only helps to increase the fertility of the soil but also acts as a pest repellent.
Available Package
Ineem Manure is available in 25 Kgs, 50 Kgs HDPE Bags. We can provide Neem Cake in any size packaging for bulk order.